ERASMUS+ KA2 "INNOVATIVE TEACHING METHODOLOGY OF HEALTH FRIENDLY NUTRITION DEVELOPMENT AND PRACTICE IN PRE-PRIMARY AND PRIMARY EDUCATION (HealthEDU)"
Project No. 2016-1-LT01-KA201-023196
01/10/2016 – 30/09/2018 (extended till 30/11/2018)
Join our Community: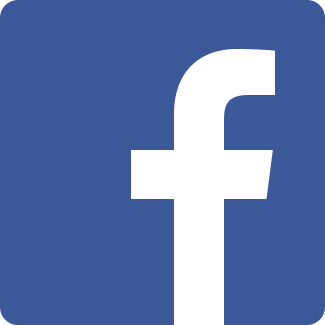 https://www.facebook.com/healtheducommunity
The aim of the project is to educate and to form children's, parents', educational institution employees' healthy nutrition habits, positive attitudes to nutrition and provision of food. To develop and promote health friendly nutrition and health friendly lifestyle principles and awareness in the community, to introduce health friendly dishes in the children menu in education institutions and at home.
What we seek:
to form / educate / develop and promote a positive, unified approach to the proper, healthy and balanced nutrition. The terms "healthy diet" codify and generalization based on scientific / practice recommendations and evidence which not only helps the public to distinguish the correct information and extremes, but also initiates changes in the public sector;
to promote healthy eating principles (balance, moderation, variety, composition);
to initiate changes in children's menus in the catering sector by introducing health friendly dishes and educating personnel;
to destroy the myth that health-friendly products / specialties are not tasty and attractive;
to encourage the symbol "keyhole" foods bearing production and selection;
to reduce waste of food;
to increase public awareness and social responsibility;
to grow the catering staff cooking awareness not only to comply with the mandatory food safety and quality requirements, but also to prepare the healthy meals, offering balanced menus, making attractive dishes;
to promote a healthy diet and a healthy lifestyle in society.
Activities and results while creating innovative teaching methodology of health friendly nutrition in pre-primary and primary education:
Research and analysis in partnership countries concerning with health friendly nutrition, also related with National priorities requirements in nutrition system, children's nutrition, initiatives in the countries, etc.
Educational Events for communities (especially for children) during the periods when special holidays (concerned the project topic) are celabrated:

08/11 Europe Heath Nutrition Day;
22/03 World Water Day;
07/04 World Health Day;
16/10 World Food Day

Post of Health friendly dishes during particular periods
Educational trips for children to natural farms/food enterprises
Paintings competition on nutrition related topics
Workshops, practical seminars for target group (in national levels)
International staff training activities for project researchers
Methodical material creation of health friendly nutrition development and education (for kids, for parents and pedagogues, for cooks)
Non-formal training program creation and approbation by external evaluator-expert
Analysis of feedbacks from target groups, participants, external users, public bodies
Evaluation of activities, processes, results
Dissemination activities and development of health friendly community in social network
Exploitation, sustainability
Impact:
Educated society in Health Friendly Nutrition. Participants will receive knowledge about health friendly nutrition and formation of correct eating habits in educational institutions and at home.
Participating organizations will initiate changes in National levels: health friendly food in catering sector and food industry, changes in menu in educational institutions.
Correct eating habits, understanding what health food is, how to recognize it and how to adjust to your habits, needs, why it is important, etc., will help to reduce the XXI century disease outbreaks.
Created methodical material and non-formal educational program of health friendly nutrition development (for kids, for parents and pedagogues, for cooks) which will be proposed in educational institutions, will allow and initiate qualitative education in nutrition from early age and will from correct nutrition habits and knowledge for life.
Communication with national and regional TV, press, spread of information and communication in social networks, public websites, youtube channel, etc. will improve recognition, will ensure dissemination, exploitation and sustainability of project idea, activities and results.
Participated institutions will be initiators and a healthy diet and lifestyle leaders of the country, as well, European Network of institutions of education in Health friendly nutrition, will be created starting from institutions, involved into project and which promote health friendly nutrition, joining other institutions during and after project period.